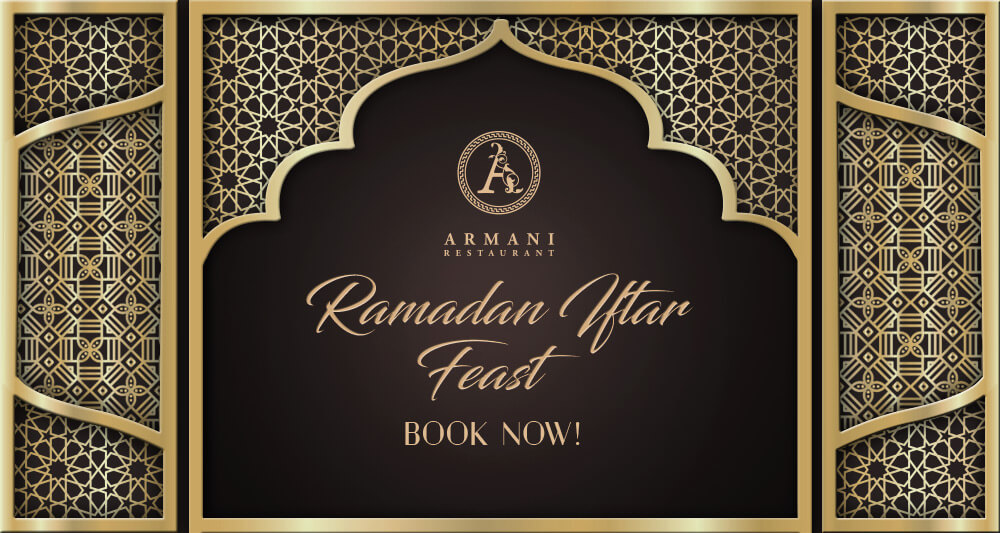 As we enter the holiest month of Ramadan, it's time to start preparations on Armani Restaurant's famed annual Ramadan iftar buffet!
Join us as you break the fast with a Ramadan feast each night. For only $59.99 for adults and half price for children aged 2 – 10 years old, you can enjoy certified halal dishes of the highest quality.
Enjoy our international buffet selection with choices of Arabic, Italian and French cuisines. This buffet will also include seafood and Mezza.
Our nightly Ramadan buffet starts from Tuesday the 15th of May, 2018. From this date until the end of Ramadan, our team will be spending every day preparing all of the fine details of our nightly buffet. As such, we will only be open from 5:00PM every day during Ramadan.
Our buffet schedule is as follows:
Monday – Thursday 5:00PM – 7:00PM
Friday – Sunday 5:00PM – 7:00 PM
Tables are limited so bookings are essential. We look forward to hosting you and your family during this special time of the year. Ramadan Mubarak!