A Contemporary Mediterranean Inspired Restaurant
Excellence & style since 1999
Lebanese Restaurant Parramatta
At Armani Restaurant, you will enjoy a contemporary Mediterranean inspired menu combined with a unique dining experience. Come and enjoy the atmosphere in the Arabic style tent with traditional décor and try some of the best food Sydney has to offer.
Seasonal, Fresh and Regional
Only the best ingredients for our dishes
We believe that the ingredients make the experience, so take your taste buds on a tantalising journey as you sample through the freshest produce and highest quality ingredients that go into making up each dish.
Maher Asaad
Executive Chef
Leading the dedicated team in the kitchen is renowned Executive Chef Maher Assad. Professionally trained in Italy and France with years of experience managing world-class kitchens in 5 star hotels throughout the Middle East, Chef Assad has earned the respect of various Food and Beverage industry personalities around the world.
Backed with his experience as the Executive Chef at the world-famous "Safir" Marina Hotel, Assad is creating new tastes and flavours exclusively at Armani – combinations and techniques which can only be mastered with years of training and practice.
Come to Armani Restaurant and taste fine-dining the way only one of the world's best chefs can offer.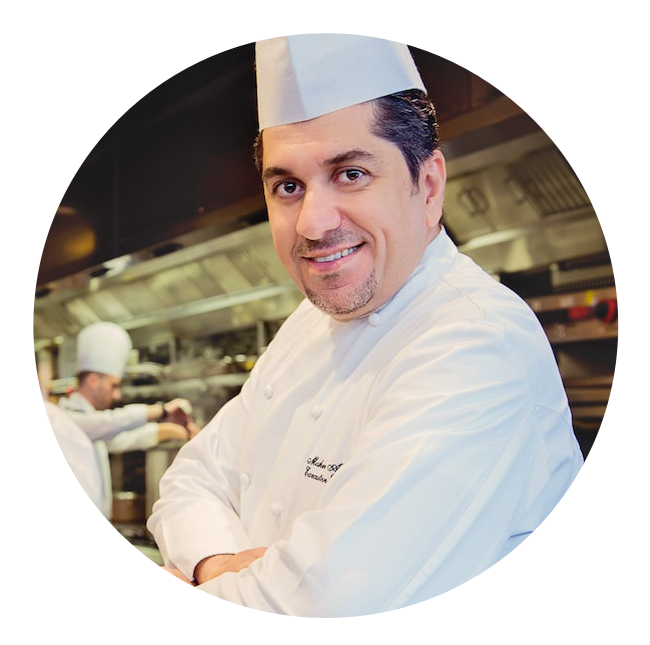 Reservation
Thank you for your interest in Armani Restaurant. Please indicate your preferred dining options below.
Reservations made earlier will receive seating priority. Please be aware our wait staff will contact you shortly to confirm your booking.
Visit Us
You can find us in 5-7, 354 Church Street Parramatta
New South Wales, 2150