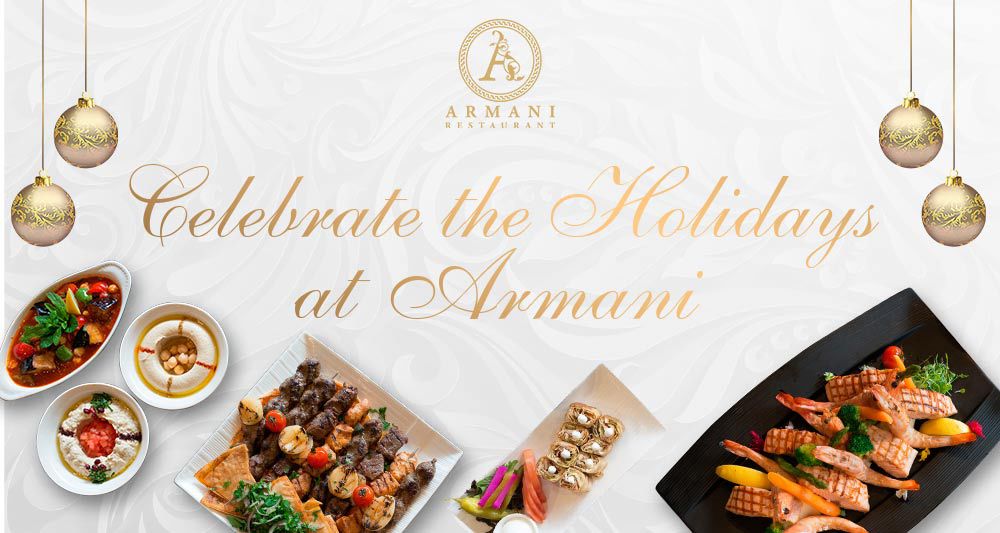 The end of the year is almost upon us. As a special reward for your hard-working staff, it's time to treat them to an elegant banquet at Armani Restaurant!
We have three stunning rooms to host your function in, each with a high-seating capacity, or you may opt to completely book out our restaurant and host up to 600 guests.
Our experienced staff is well-trained to handle service for a large gathering. Our chefs have also prepared several banquet menus perfect for any occasion.
Each banquet menu comes with an assortment of mezza, entrees and our famous mains. Start your meal off with delicious dishes such as Kibbeh Nayeh, Prawns and Smoked Salmon, Torpedo Fried Prawns with sweet chilli sauce. Don't forget to save room for our crowd-pleasing mains including Lobster Thermidor, Steak Tenderloin and Atlantic Salmon!
Our rooms are booking out fast so be sure to secure your date before it's too late!