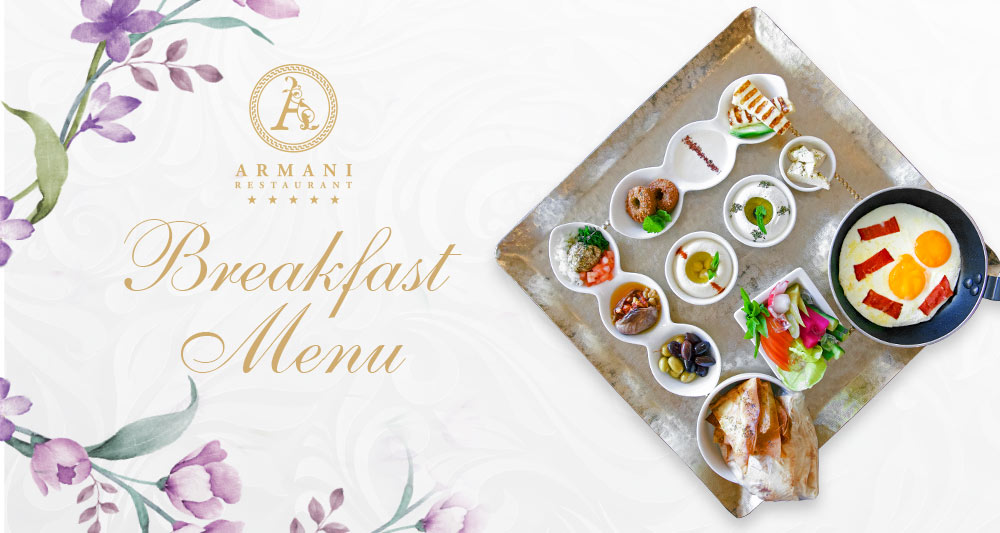 We've got one last surprise in store for our guests – our new breakfast menu is finally here!
Go on a culinary adventure and discover entirely new flavour profiles and experience world-class dining created for you by our amazing chefs.
Wake your taste buds up with our delicious breakfast spread.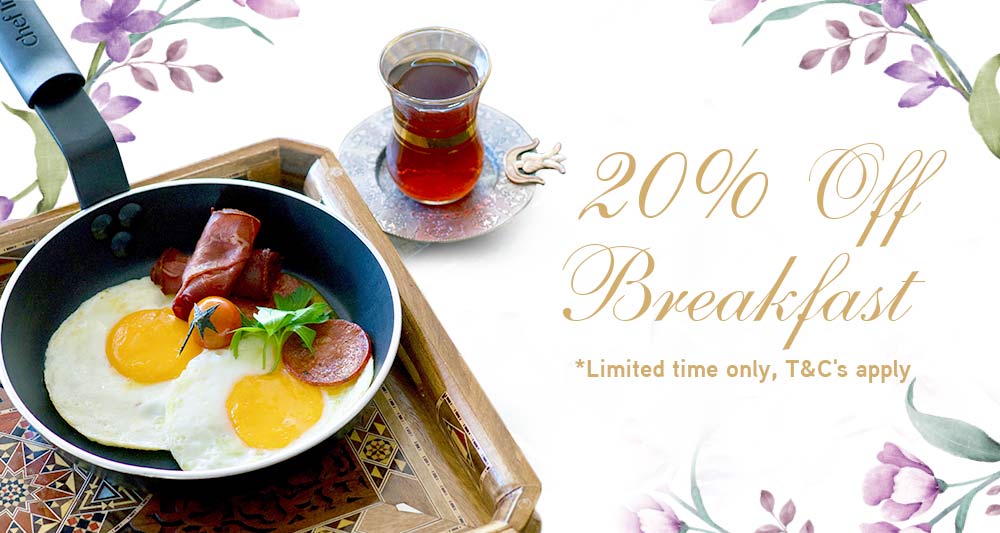 As a special treat to celebrate the launch of our breakfast menu, we'll be offering a 20% discount to our guests*.
We hope you enjoy our new menu as much as we have enjoyed creating it! We look forward to having you at Armani Restaurant soon.
* This promotion is for everyone who dines in our restaurant between 8:30AM – 11:30AM everyday and order any selection of meals specifically from our breakfast menu. This offer is available for a limited time only.