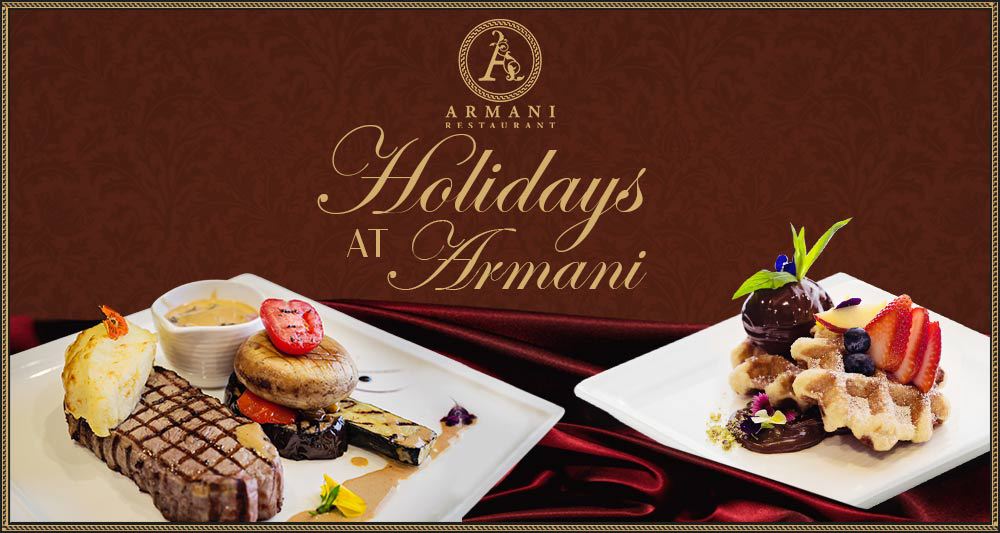 The holidays are almost upon us! It's time to start your preparations and host an incredible holiday function at Armani for your friends and loved ones.
Plan your ideal holiday gathering and choose from our range of function packages. Each of our function packages has been thoughtfully created with the perfect dishes to suit every taste and budget.
Our fully customisable function packages allows you the flexibility of choosing from one of our three stunning rooms, each of which is designed to exude the authentic feel of the Middle East. Our Outdoor Dining Room, Indoor Dining Room and unique Outdoor Tent all have high seating capacities to ensure a relaxed dining experience.
From small, intimate gatherings to large corporate holiday parties, Armani Restaurant is the perfect choice for you.
Begin planning your holiday affair at Armani Restaurant and enquire about our function packages now.
We look forward to hosting you and your guests during this special time of the year. Happy Holidays!